Welcome To The Official Web Site Of
Old Edgefield District Genealogical Society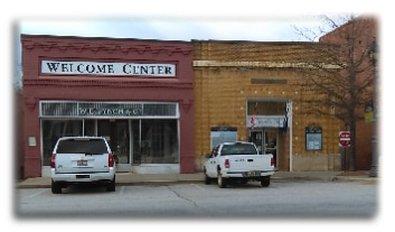 Old Edgefield District Genealogical Society (OEDGS) was founded in 1985 and chartered as a chapter member of the South Carolina Genealogical Society on January 6, 1985. For a number of years, OEDGS has been the largest genealogical society in South Carolina, with over 400 members in 40 states.
​
The purpose of the OEDGS is to promote genealogical and historical research in Old Edgefield District. To this end, the Society maintains a large collection of newspapers (both hard copies and microfilm); many Old Edgefield County records, such as probate records (wills and deeds), censuses and mortality tables. There is an extensive collection of family histories as well, with new titles being acquired regularly. Many of these histories were donated by the authors or by family members.

OEDGS also has over 2,000 surname files available to researchers, which contain Bible records, newspaper clippings, letters, lineage charts, diary excerpts, and other information. The Society also has subject files, which include church histories, cemetery surveys, information on historic homes and communities, etc. The Society welcomes additional material from members and researchers to add to these collections.

On the shelf is a vast amount of information on other South Carolina counties as well as other states, especially the southern states. In addition, there are general books on period history, such as the Revolutionary War, Civil War, and Reconstruction.

OEDGS is a non-profit organization supported by memberships, donations, and sale of publications. [The Internal Revenue Code, Section 501 (3) allows tax deductions for the value of materials donated to the Chapter.]

OEDGS records are housed in the Tompkins Memorial Library located at 104 Courthouse Square in Edgefield, South Carolina. The library is open Monday through Friday, from 9:00 a. m. to 4:00 p. m. and Saturdays from 9:30 a. m. to 1:30 p. m. (except holidays). For more information, call 803-637-4010.
---
THE TOMPKINS LIBRARY: DECADES OF SERVICE,
OVER TWO CENTURIES OF TRANSITION
The early courthouse community of Edgefield held literary interests in high esteem and had an organized philanthropic group that provided a library in the late 18th century. Indication of this fact is documented by a generous monetary gift to the Library Society from Honorable Nicholas Eveleigh & Mary, his wife, recorded 19 March 1790 in Edgefield County, SC Deed Book 1, Pages 53-57.

Mill's Statistics published in 1826 contains the following confirmation: "A taste for reading has been manifested by the ladies of the village [Edgefield] who with several gentlemen constitute a society, which is called 'The Female Library Society.' The meetings are held at each others houses according to an alphabetical list of names once a fortnight where conversations on literary subjects are carried on and the usual business of the society transacted."

These library meetings continued in homes until the number of books had grown to a degree that one of the early law offices on Buncombe Street was procured to become the home of the library. In 1908, a state charter was obtained in the name of "The Free Library."

The Edgefield Advertiser dated 10 March 1909 announced that Senator Benjamin Tillman had sent the library a large number of valuable books. At a later date, he presented another collection of about 500 books. On 18 October 1914, Edgefield native Daniel Augustus Tompkins died. Co-founder of the Charlotte Observer, leading Southern industrialist and distinguished philanthropist, Tompkins made a bequest to the Town of Edgefield of $10,000 and designated the money for library purposes.

About the year 1917, a civic minded club called the Civic League purchased the law building and land and paid in installments until the last payment was made in 1922, as recorded in the Advertiser. In 1927, John Rutledge Abney, a former Edgefield resident and prominent New York attorney, left his rare book collection to the Edgefield library with the stipulation that Edgefield provide a "worthy place to put them."

The law building then in use was not adequate for the books that were already in the library and the books to be given by Mr. Abney could not be placed there. It was about this time The People's Bank failed, and it was suggested that the Civic League buy this building. After conferring with the Tompkins heirs, it was agreed. On 16 April 1928, the Civic League was incorporated. The Civic League worked in cooperation with the Library Association, who sponsored the Edgefield Free Library and using the monies in the Tompkins bequest purchased the Peoples Bank building on the square in Edgefield. $1,750, the price of the People's Bank was paid from the estate of D. A. Tompkins.

The bank was then remodeled. Mrs. (J. R.) Abney examined it personally and was satisfied that it was "worthy." The Free Library continued to function in the Tompkins Library building until the Regional Library system was founded. In 1981, the public library moved out of the Tompkins Library building. Nancy Mims, librarian at the time, had already begun to collect genealogical materials on Old Edgefield District, as many visitors came here seeking information. She maintained the Tompkins Library as a genealogical and historical research library with focus on Old Edgefield District for many years.

In 1985, the Old Edgefield District Genealogical Society was chartered and began to add to the collection with donations from members and friends. The collection now contains over 3,500 volumes of genealogical materials, multitudes of loose paper files, microfilm reels, maps and many other valuable research materials. Visitors in the thousands come from every state to seek their roots in Old Edgefield by using the collection that continues to expand.
November Meeting

The public is cordially invited to the Old Edgefield District
Genealogical Society (OEDGS) meeting on Sunday, November 10th, at 3:00 p. m., in the Lynch Building Annex of the Tompkins Library, 104 Courthouse Square, Edgefield. The guest speaker will be Mr. Charles Baxley, who will share the last 15 years of his research on the American Revolution, particularly Gen. Francis Marion (better known as the
Swamp Fox) and his partisan warfare against the British. Marion and a hand full of men held the British back for months in South Carolina and kept the dream of Liberty alive. Mr. Baxley is co-editing the papers of Gen. Francis Marion and will share insights gleaned from that work.

Mr. Baxley is the publisher of Southern Campaigns of the American Revolution, an on-line journal. He has written many articles and planned many symposia on the Revolution, is a member of the Southern Campaign Revolutionary War Roundtable, and has conducted dozens of tours and staff rides.

Refreshments will be served.


Edgefield County Archives Vault

For almost a year, the Edgefield County Archives vault
was meticulously organized and inventoried. Carol
Pardue, Summer Stiles, and Glenn Zimmerman
generously volunteered their time, energy and efforts for
this project, and we greatly appreciate their assistance.
There are over 1,750 books and over 300 file boxes in the
archives vault. Each book was labeled and the most fragile books were placed into acid-free boxes. This reorganization will make these records more readily accessible and the inventory will be made available to the public soon.
Southern Studies Showcase 2019
The Old Edgefield District Genealogical Society and Edgefield Touring Company hosted the seventh annual Southern Studies Showcase on September 20 and 21, 2019. One hundred and fifteen (115) people attended from nine states, including South Carolina, North Carolina, Georgia, Virginia, Texas, New Jersey, Michigan, Pennsylvania, and Oklahoma. Many of these visitors stayed at least two days in Edgefield for this event.

The Showcase began with a Welcoming Reception on Thursday, September 19th, at the Tompkins Library. It was hosted by Edgefield Cultural Arts and Tourism. Wine and a tasty assortment of hor d'oeuvres were served to speakers, attendees, and volunteers. This gave everyone in attendance a chance to meet and/or get reacquainted. The event was catered by
the very talented Ms. Carol Wingeier, who made this reception such a lovely occasion. Ms. Tiajuana Cochnauer, one of the guest speakers, made the night extra special by appearing in a traditional Cochtaw Indian dress, which was absolutely beautiful.

On Friday, there was a "War That Made America: The French and Indian War" lunch and a lecture held in the fellowship hall of the Edgefield First Baptist Church. The delectable food was prepared and served by members of the Order of the Confederate Rose. The presentation was given by Ms. Aliene Shields Humphries, a well-known author and educator, who was dressed in period attire and brought colonial artifacts to show to the attendees. Her lecture was entertaining and informative. Everyone in attendance seemed quite pleased with the food and the lecture.

The "Block Party" on Friday night was a tremendous success. The food, a Southern buffet furnished by Third Generation Catering, was outstanding. The tables groaned under the weight of all the delicious food they provided, which included their famous fried chicken. The event, "A Night in an Edgefield Saloon in the 1890's," was a smash hit. After dinner,
attendees were taught a variety of period gambling games, such as faro, chuck-a-luck, 21, and high-low. They were given chips to use for "gambling" and appeared to really enjoy themselves. Many people requested that we have this theme again next year.

Re-enactors were on hand to assist attendees and add some excitement and authenticity to the evening. A big thank you to all of the re-enactors, including Chad and Darlene Stokes, Bobby Snider, Wade Fulmer, Glenn Zimmerman, Justin and Tonya Guy,
Rae Guy, Xenia Somerville, Summer Stiles, Max and Jeannie Shanks, and Ed Browder. We also appreciate all of the people
who helped decorate for the event. They managed to transform the gym into the "Razzle Dazzle Saloon."

On Saturday, Dr. James O. Farmer, noted historian and scholar, gave a "lunch and lecture" on his new book, "Whitfield Brooks:
An Edgefield Planter." Members of the United Daughters of the Confederacy provided the luncheon, which was held at Oakley Park Museum. Dr. Farmer gave an engaging presentation and afterwards signed his new book, An Edgefield Planter & His World: The 1840s Journals of Whitfield Brooks. Oakley Park was the perfect setting for this presentation, since two of Whitfield Brooks' daughters married Daniel Byrd, who built the home in 1835. Attendees seemed to enjoy the food and the lecture provided at this historic home.

The speakers and their lectures included Nancy A. Peters, CG, Proving Identity and Kinship Using the GPS: Finding a Freedman's Family; Carol Thompson, Discovering Scottish Heritage through DNA and Genealogical Research; Tiajuana Cochnauer, The First Code Talkers: Choctaws; William S. Davies, Jr., South Carolina's Lost Hundred Years; George Wingard, Mart to Art: A Repurposed Life; Tom Poland, South Carolina Country Roads; Marion F. Sturkey, Martin W. Gary—Bald Eagle of Edgefield; Dr. Walter Curry, The Thompson Family: Untold Stories of the Past, 1830-1960; Tiajuana Cochnauer, Guide to Documenting Tribal Membership; Teresa Roane, Minorities in Confederate Military: Combat Support . . . or Hidden in Plain Sight; June Gardner, "Edgefield Connections" and Writing and Publishing Your Family History; Patricia McNeely, Andrew Jackson, John C. Calhoun and the Petticoat Affair; Joyce G. D. Law, Honoring Great War Veterans of SC's River Region: The
African-American Contribution; and William S. Davies, Jr., The South Carolina Liberty Trail. All of the speakers were dynamic and gave fabulous presentations. We thank them all for taking the time to share their knowledge and expertise with the Showcase attendees.

Events like this do not happen without many volunteers and we would like to thank Ed and Malissa Browder, Joan Tim-
merman King, Carol Wingeier, Carol Pardue, Glenn Zimmerman, Regina Frazier, Summer Stiles, Rae Guy, Lisa
Stiefel Busbee, Jeff Wright, Doug Timmerman, Max Shanks, and Helen Feltham for all that they did to make this
the best Showcase ever. Additionally, we would like to mention that Mr. Lee Burton of Battery Street Books in Columbia, SC
had a fabulous collection of books for sale, and Ms. June McManus Gardner, author and guest speaker, had a table to
sell the impressive collection of books she has written. Both of them were set up in the Tompkins Library.

We appreciate the Town of Edgefield allowing the gratis use of the Edgefield Town Gym for the "Block Party" and the
Edgefield First Baptist Church for the use of their fellowship hall for the Friday "Lunch and Lecture." We also thank the
ladies at Oakley Park Museum for hosting Saturday's "Lunch and a Lecture." A big thank you goes to the Edgefield Senior
Citizens Council for providing the "shuttle" for Friday and Saturday.

The two venue sites, Edgefield Town Hall and the Edgefield United Methodist Church, were perfect for this event and we
are thankful for being allowed to use them. We especially acknowledge Charlotte Cheatham, Chief Ronnie Carter,
Mayor Ken Durham, and Anne Rhoden for their kind assistance and support.

Most of the Showcase attendees (many of whom had attended one or more years before) stated that they would be
back next year for the Southern Studies Showcase. The support and sponsorship of the Town of Edgefield and other businesses and individuals really made this event possible and definitely contributed to its great success. A list of the sponsors and contributors include the Town of Edgefield; Mr. Douglas O. Keisler, Lexington, SC; Third Generation Catering; Pleasant Lane Acres Bed & Breakfast, Inc.; Quality Inn at Edgefield; Edgefield First Baptist Church; Edgefield United Methodist
Church; Edgefield County Senior Citizens Council; Oakley Park Museum; Quality Printing and Graphics; The Phoenix
Factory's Old Edgefield Pottery; and The Edgefield Advertiser.

Edgefield Advertisers
To help make travel plans to Edgefield easier for researchers and to support local businesses, OEDGS decided to publish paid ads by certified genealogists, restaurants, lodging, and historic / tourist sites in Quill and on the web site. Please check out these advertisers below and give them your patronage during your next visit to Edgefield.