Welcome To The Official Web Site Of
Old Edgefield District Genealogical Society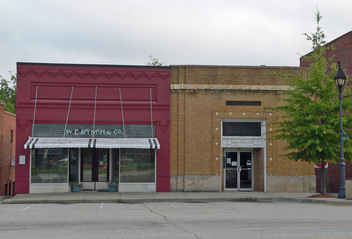 Old Edgefield District Genealogical Society (OEDGS) was founded in 1985 and chartered as a chapter member of the South Carolina Genealogical Society on January 6, 1985. For a number of years, OEDGS has been the largest genealogical society in South Carolina, with over 600 members in 40 states. In November 2005, the Old Edgefield District African American Genealogical Society (OEDAAGS) was formed under the umbrella of OEDGS, and in April 2008, OEDGS became the headquarters for the South Carolina Genealogical Society (SCGS).

The purpose of the OEDGS is to promote genealogical and historical research in Old Edgefield District. To this end, the Society maintains a large collection of newspapers (both hard copies and microfilm); many Old Edgefield County records, such as probate records (wills and deeds), censuses and mortality tables. There is an extensive collection of family histories as well, with new titles being acquired regularly. Many of these histories were donated by the authors or by family members.

OEDGS also has over 2,000 surname files available to researchers, which contain Bible records, newspaper clippings, letters, lineage charts, diary excerpts, and other information. The Society also has subject files, which include church histories, cemetery surveys, information on historic homes and communities, etc. The Society welcomes additional material from members and researchers to add to these collections.

On the shelf is a vast amount of information on other South Carolina counties as well as other states, especially the southern states. In addition, there are general books on period history, such as the Revolutionary War, Civil War, and Reconstruction.

OEDGS is a non-profit organization supported by memberships, donations, and sale of publications. [The Internal Revenue Code, Section 501 (3) allows tax deductions for the value of materials donated to the Chapter.]

OEDGS records are housed in the Tompkins Memorial Library located at 104 Courthouse Square in Edgefield, South Carolina. The library is open Monday through Friday, from 9 a.m. to 4 p.m. and Saturdays from 9:30 a. m. to 1:30 p. m.(except holidays). For more information, call 803-637-4010.
---
THE TOMPKINS LIBRARY: DECADES OF SERVICE,
OVER TWO CENTURIES OF TRANSITION
The early courthouse community of Edgefield held literary interests in high esteem and had an organized philanthropic group that provided a library in the late 18th century. Indication of this fact is documented by a generous monetary gift to the Library Society from Honorable Nicholas Eveleigh & Mary, his wife, recorded 19 March 1790 in Edgefield County, SC Deed Book 1, Pages 53-57.

Mill's Statistics published in 1826 contains the following confirmation: "A taste for reading has been manifested by the ladies of the village [Edgefield] who with several gentlemen constitute a society, which is called 'The Female Library Society.' The meetings are held at each others houses according to an alphabetical list of names once a fortnight where conversations on literary subjects are carried on and the usual business of the society transacted."

These library meetings continued in homes until the number of books had grown to a degree that one of the early law offices on Buncombe Street was procured to become the home of the library. In 1908, a state charter was obtained in the name of "The Free Library."

The Edgefield Advertiser dated 10 March 1909 announced that Senator Benjamin Tillman had sent the library a large number of valuable books. At a later date, he presented another collection of about 500 books. On 18 October 1914, Edgefield native Daniel Augustus Tompkins died. Co-founder of the Charlotte Observer, leading Southern industrialist and distinguished philanthropist, Tompkins made a bequest to the Town of Edgefield of $10,000 and designated the money for library purposes.

About the year 1917, a civic minded club called the Civic League purchased the law building and land and paid in installments until the last payment was made in 1922, as recorded in the Advertiser. In 1927, John Rutledge Abney, a former Edgefield resident and prominent New York attorney, left his rare book collection to the Edgefield library with the stipulation that Edgefield provide a "worthy place to put them."

The law building then in use was not adequate for the books that were already in the library and the books to be given by Mr. Abney could not be placed there. It was about this time The People's Bank failed, and it was suggested that the Civic League buy this building. After conferring with the Tompkins heirs, it was agreed. On 16 April 1928, the Civic League was incorporated. The Civic League worked in cooperation with the Library Association, who sponsored the Edgefield Free Library and using the monies in the Tompkins bequest purchased the Peoples Bank building on the square in Edgefield. $1,750, the price of the People's Bank was paid from the estate of D. A. Tompkins.

The bank was then remodeled. Mrs. (J. R.) Abney examined it personally and was satisfied that it was "worthy." The Free Library continued to function in the Tompkins Library building until the Regional Library system was founded. In 1981, the public library moved out of the Tompkins Library building. Nancy Mims, librarian at the time, had already begun to collect genealogical materials on Old Edgefield District, as many visitors came here seeking information. She maintained the Tompkins Library as a genealogical and historical research library with focus on Old Edgefield District for many years.

In 1985, the Old Edgefield District Genealogical Society was chartered and began to add to the collection with donations from members and friends. The collection now contains over 3,500 volumes of genealogical materials, multitudes of loose paper files, microfilm reels, maps and many other valuable research materials. Visitors in the thousands come from every state to seek their roots in Old Edgefield by using the collection that continues to expand.

Southern Studies Showcase
September 16-17,2016

The Old Edgefield District Genealogical Society and Edgefield Civic League are hosting the fifth annual "Southern Studies Showcase" in Edgefield on September 16 and 17, 2016. Fifteen workshop classes will be held over the course of the two days, with local and out-of-town speakers giving lectures on a variety of topics. Time will be allotted on Friday and Saturday for lunch at local restaurants, shopping with local merchants, and visiting of local historic and tourist sites.

A "Block Party" on the Edgefield Courthouse Square will be held Friday evening from 6:30 p. m. to 8:30 p. m., including a catered Southern dinner by one of the local restaurants and lively music. The theme is "Ghosts of Edgefield's Past." Attendees will have the rare opportunity to "meet" many former residents of Edgefield during this event. Also during the "Block Party," the Edgefield General Store will offer a free wine tasting.

Additional events include a kiln opening by Old Edgefield Pottery on Saturday from 8:30 a. m. to 10:00 a. m., and two "Lunch and a Lecture" opportunities.

On Friday, September 16th, the topic for the "Lunch and a Lecture" will be on "Civil War Fashion," presented by the Ladies of Past Eras. The cost is $15.00 a person and is limited to 30 people. The time is 11:15 a. m. to 12:30 p. m.

On Saturday, September 17th, the topic for the "Lunch and a Lecture" will be on "18th Century South Carolina: Back Country and Coastal Living," by Ms. Gwen Spivey, a renowned 18th Century Re-enactor and Historian. The lunch will be a traditional 18th century meal. The cost is $15.00 a person and is limited to 30 people. The time will be 12:30 p. m. to 1:45 p. m.

The Registration fee for the Southern Studies Showcase is $30.00 until September 9th and includes the "Block Party" Friday night. After September 9th, the fee is $40.00.

The itinerary and speaker biographies are featured below. If you have any questions or concerns, please contact Tonya Guy at 803-637-4010 or OEDGS85@gmail.com.
​

Southern Studies Showcase Speaker Biographies
Nancy A. Peters, CG

Researching in South Carolina Colonial and State Land Records

Nancy A. Peters, CG, is a board-certified genealogist, full-time researcher, author, editor, and lecturer. She lives in Aiken County, South Carolina, and specializes in genealogical problem solving and methodology, the Southeastern U.S., and England. Her articles published in the National Genealogical Society (NGS) Quarterly and the Utah Genealogical Association Crossroads magazine focus on reliably proving kinship using complex evidence.

She currently serves as a trustee for the Board for Certification of Genealogists (BCG) and as editor of OnBoard, the BCG newsletter. She has been an instructor for the Advanced Evidence Analysis Practicum at the Salt Lake Institute of Genealogy in Salt Lake City and lecturer at NGS conferences. She has served as a volunteer in the conservation lab at the South Carolina Department of Archives and History in Columbia. She regularly researches there and at county courthouses and repositories in the South Carolina upcountry.

Ms. Peters holds post-graduate degrees in Computer Science and International Business from the University of Arizona and the London School of Economics in London, England. In her life before genealogy, she worked in the corporate world as a systems analyst and educator for corporate clients such as IBM.

​Tom Poland

Rediscovering South Carolina's Culture Along The Back Roads

Tom Poland is the author of twelve books and more than 1,200 magazine features and columns. A Southern writer, his work has appeared in magazines throughout the South. Tom grew up in Lincoln County, Georgia. People first came to know Tom's work in South Carolina Wildlife magazine, where he wrote features and served as managing editor.

Among his recent books are Classic Carolina Road Trips From Columbia, Georgialina, A Southland, As We Knew It, and his and photographer Robert Clark's latest volume of Reflections of South Carolina. Swamp Gravy, Georgia's Official Folk Life Drama, staged his play, Solid Ground in 2011 and 2012. He writes a weekly column for newspapers and journals in Georgia and South Carolina about the South, its people, traditions, lifestyle, and changing culture and speaks often to groups across South Carolina and Georgia.

Tom earned a BA in Journalism and a Masters in Media at the University of Georgia. He lives in Columbia, South Carolina where he writes about Georgialina—his name for eastern Georgia and South Carolina.

He is going to speak on the "lost" aspects of South Carolina's culture and history along the back roads. Its remnants from previous times … ruins … vanishing customs, unique Southern characters, and life in rural outposts and small towns are what he often writes about.

Dr. Timothy Drake

Using Construction Techniques and Building Materials to Determine the Age of Historic Structures in South Carolina

Dr. Timothy Drake is a 15th generation South Carolinian, and direct descendant of General Andrew Pickens. He has several ancestors who settled in Jamestown, VA as early as 1608 and a couple of his direct ancestors were passengers on the Mayflower (Brewster, Allerton). Dr. Drake is a direct descendant of George Calvert, 1st Lord Baltimore (Maryland), Peter Stuyvesant (New York), and Gov. John Winthrop (Massachusetts). Dr. Drake was born in Florence, SC and grew up in Spartanburg County, SC. He received his B.S., M.S., and Ph.D. from Clemson University and is currently employed as Assistant Department Head in the Clemson University Department of Pesticide Regulation.

Dr. Drake serves on the Clemson University Heritage Advisory Committee, and the Clemson Historic Properties Advisory Committee. He also serves on several historical organization and museum Boards, including the Pendleton Historic Foundation (Secretary), Belton Area Museum Association, Pickens County Historical Association (Vice President), Anderson County Museum Advisory Committee (Chair), Clemson Antique Club (President). He is a member of the Pendleton Farmer's Society and the South Carolina Society of Sons of The American Revolution (Cambridge Chapter).

Dr. Drake has over 30 direct ancestors who fought as Patriots in the American Revolution (and unfortunately, at least one Tory). He has fifteen direct ancestors (2nd great and 3rd great-grandfathers) who fought for the Confederate States, all were in SC units. He has been involved in historic interpretation, preservation, and restoration in the SC upcountry for over 30 years. Dr. Drake received the Daughters of the American Revolution Historic Preservation Award in 2012, and the United Daughters of the Confederacy Judah P. Benjamin Award for historic preservation and interpretation in 2013.

Harris Bailey

The 371st Infantry Regiment: The Orphan Regiment of the American Expeditionary Force in World War I
and
The Birth of the African American Officer's Corps

Harris M. Bailey, Jr., is a native of Greenwood, South Carolina. He attended Lander College where he earned a Bachelor of Science Degree in Political Science and Western Kentucky University where he earned a Master of Public Service Degree. He did additional graduate work in Political Science at Vanderbilt University.

Mr. Bailey is the author of a number of political science, history and genealogy articles. As a member of the Memory
Keepers he is one of the co-authors of Our Ancestors, Our Stories. He has taught classes on American National Government, Political Theory, Public Administration, and Southern Politics at Lander College, Piedmont Technical College and South Carolina State University. He has done extensive research on the military experiences of Black and White South Carolinians.

Mr. Bailey resides in Greenwood with his wife, Sheryl Kemp Bailey and has been employed for over twenty years in the field of workforce development at the South Carolina Employment Security Commission and the Upper Savannah Council of Governments in Greenwood, South Carolina.

John Smith

What's at the Caroliniana: Collections & More
and
Virginia After the Revolution: Records for Research, 1780-1810

John H. Smith received a BA in psychology from Lenoir-Rhyne College and has taken graduate courses in history at
Winthrop University. He has been a continuing education instructor at Western Piedmont Community College since 1991,
teaching genealogy and family history courses. He served as editor of The Burke Journal, the quarterly publication of the
Burke County Genealogical Society, 1992-1995, which won the Excellence in Periodical Publishing Award from the North
Carolina Genealogical Society in 1995. A contributor to numerous research publications, he is also co-author of six volumes of North Carolina Slaves & Free Persons of Color.

Charles Andrews

Bloody Bill Cunningham and the Clouds Creek Massacre

Charles Andrews is an engineer, researcher, historian, genealogist, and writer. His favorite period in American history is the time surrounding the American Revolution, where the significance of events in the South for the most part have been overlooked by historians as they follow George Washington.

He is co-author of Where Our Paths Crossed: The Old Edgefield District Settlement of Mount Willing. Most of the victims of the Clouds Creek Massacre came from the Mount Willing area, including some of his relatives.

Paula Wright

Love Framed in Black and White

Paula Wright is a dynamic speaker and story-teller from Atlanta, Georgia (via Hackensack, New Jersey). By day, she works for a non-profit organization that develops and places under-served students in business and industry and prepares them for corporate and community leadership.

She is a member of the Old Edgefield District Genealogical Society (OEDGS), family legacy keeper and a devoted daughter, sister, aunt and friend. Her ancestral home is Edgefield, South Carolina and she is the inheritor of over 500 vintage family photos.

These photos led her on a journey to discover an amazing family history. She is the descendant of Judge W. D. Ramey and his African-American wife, Kittie Simpkins. They were married before slavery ended and their relationship as a mixed race couple could have met with tragedy, but their love endured for decades and produced a number of beautiful children. Paula will share their incredible story of devotion and triumph.

Dr. Vernon Burton

Complexities of the Civil War

Orville Vernon Burton is Creativity Professor of Humanities, Professor of History, Sociology, and Computer Science at Clemson University, and the Director of the Clemson CyberInstitute. From 2008-2010, he was the Burroughs Distinguished Professor of Southern History and Culture at Coastal Carolina University. He was the founding Director of the Institute for Computing in Humanities, Arts, and Social Science (ICHASS) at the University of Illinois, where he is emeritus University Distinguished Teacher/Scholar, University Scholar, and Professor of History, African American Studies, and Sociology.
At the University of Illinois, he continues to chair the I-CHASS advisory board and is also a Senior Research Scientist at the National Center for Supercomputing Applications (NCSA) where he served as Associate Director for Humanities and Social Sciences from 2002-2010. Burton serves as vice-chair of the Board of Directors of the Congressional National Abraham Lincoln Bicentennial Foundation. In 2007 the Illinois State legislature honored him with a special resolution for his
contributions as a scholar, teacher, and citizen of Illinois. A recognized expert on race relations and the American South, and a leader in Digital Humanities, Burton is often invited to present lectures, conduct workshops, and consult with colleges, universities, and granting agencies.

Burton is a prolific author and scholar (twenty authored or edited books and more than two hundred articles); and author or director of numerous digital humanities projects. The Age of Lincoln (2007) won the Chicago Tribune Heartland Literary Award for Nonfiction and was selected for Book of the Month Club, History Book Club, and Military Book Club. One reviewer proclaimed, "If the Civil War era was America's 'Iliad,' then historian Orville Vernon Burton is our latest Homer." The book was featured at sessions of the annual meetings of African American History and Life Association, the Social Science History Association, the Southern Intellectual History Circle, and the latter was the basis for a forum published in The Journal of
the Historical Society. His In My Father's House Are Many Mansions: Family and Community in Edgefield, South Carolina (1985) was featured at sessions of the Southern Historical Association and the Social Science History Association annual meetings. The Age of Lincoln and In My Fathers' House were nominated for Pulitzers. His most recent book, is Penn Center: A History Preserved (2014).

Recognized for his teaching, Burton was selected nationwide as the 1999 U.S. Research and Doctoral University Professor of the Year (presented by the Carnegie Foundation for the Advancement of Teaching and by the Council for Advancement and Support of Education). In 2004 he received the American Historical Association's Eugene Asher Distinguished Teaching Prize. At the University of Illinois he won teaching awards at the department, school, college, and campus levels. He was the recipient of the 2001-2002 Graduate College Outstanding Mentor Award and received the 2006 Campus Award for Excellence in Public Engagement from the University of Illinois. He was appointed an Organization of American Historians
Distinguished Lecturer for 2004-16.

Burton's research and teaching interests include the American South, especially race relations and community, and the intersection of humanities and social sciences. He has served as president of the Southern Historical Association and of the Agricultural History Society. He was elected to honorary life membership in BrANCH (British American Nineteenth-Century Historians). Among his honors are fellow-ships and grants from the Rockefeller Foundation, the National Endowment for the Humanities, the Pew Foundation, the National Science Foundation, the American Council of Learned Societies, the Woodrow
Wilson International Center for Scholars, the National Humanities Center, the U.S. Department of Education, National Park Service, and the Carnegie Foundation. He was a Pew National Fellow Carnegie Scholar for 2000-2001. He was elected to the Society of American Historians and was one of ten historians selected to contribute to the Presidential Inaugural Portfolio (January 21, 2013) by the Joint Congressional Committee on Inaugural Ceremonies.

Kim Poovey

Sentimental Strands; Timeless Traditions of the Victorian Era

Kim Poovey is an author, storyteller, and living historian. Having traveled the Southeast for more than 18 years she has performed as noted historic characters as Jane Austen and Scarlett O'Hara as well as the main character from her novel, Truer Words. In addition, Kim presents on period fashion, mourning practices, and other Victorian era subjects in museums, historic foundations, churches, and the OLLI program at USCB. Kim creates all of her period attire.

In 2011, she portrayed Mrs. Stanton, wife of Secretary of War Stanton (Kevin Kline), in the Robert Redford film, The Conspirator. Additional projects include portraying the wife of a villainous husband in the Vook version of Jude Devereaux' novella "Promises" and the Fireball Run fundraising series 2012 Southern Excursion at Frampton Plantation.

Her novel, Truer Words, was published and released by Tate Publishing in May 2012. This work of historic fiction transports the reader back in time to a wealthy plantation in the Lowcountry of SC during the Victorian era. Readers experience the joys, sorrows, and civil war experience of Emma Victoria Brown as she faces the daily challenges of 19th century life as well as a dangerous family secret. When not writing or performing, Kim works as a school psychologist. She lives in Beaufort with her husband Darryl, three dogs, and a cat.

Roy Vandegrift, III

Taverns, Tales and Females

Roy Vandegrift III is a native of Charleston, a proud 'Geechee' of the South Carolina Low Country, where he was born in 1941 on the eve of "The Good War." He moved to North Charleston, where his parents still live. He drummed in the high
school band, and Latin was his favorite subject.

Roy attended the University of South Carolina from 1959 through 1963, where he earned a degree in ancient history with a
minor in German with many courses in archaeology. At USC, Roy met Carolyn McDonald, a flutist in the band. They were married in 1964 and have two daughters and a son, now all three grown and married with ten children among them.

Roy has worked in public education since 1963; he also has taught at Camden Military Academy and in McCormick prison. Roy has worked in Adult Education for twenty plus years until 2008. Roy served in the South Carolina State Guard in the 1980s and early 1990s where he holds the rank of major.

History has always been Roy's hobby. He has participated in Living History in the Society for Creative Anachronism, serving as the kingdom archer marshal; the American Revolution, as a Loyalist; the War Between the States, in Company G, 13th SC Volunteer Infantry (was wounded at Gettysburg in 1988); and presently is a member of St. Maries' City (Maryland) Militia in the 17th Century.

Roy helped start 'Camden Field Days' (Revolutionary War) in 1970 and is the founding president of the Saluda County Historical Society. He is also a charter member of Sons of Confederate Veterans' Camp # 48 in which he was Adjutant / Treasurer / Newsletter Editor. He writes articles for the Saluda Standard Sentinel and gives talks on 20+ topics to various groups around the area.

Believing that grandchildren should be involved in the Sesquicentennial, Roy and Carol attended the "Secession Gala" on December 20; "First Shot" at Charleston's Battery April 12 at 4:30 a.m.; the "Soiree" aboard the Aircraft Carrier Yorktown in April; and the "Olde South Christmas Ball" in Greenville.

Wayne O'Bryant

Hamburg Massacre

Wayne O'Bryant is an author, historian, lecturer, and researcher. He was born in the historic city of Charleston, South Carolina and reared by three generations of educators. His paternal ancestry hails from Edgefield County and had lived in the area since before county's 1785 creation. His paternal family members lived in post-Civil War Hamburg and were witnesses to the Hamburg Massacre. His deep roots in both the Low Country and the Back Country, has given him an insightful perspective on South Carolina history. He currently resides in North Augusta, South Carolina which occupies the site of old Hamburg. He is the author of several books which includes Flower in the Sand: The History and Heritage of Bettis Academy and Ascending the Ridge: A History of African American Education From Slavery to integration, and beyond.

Dr. Constance T. McNeill

Genealogy 101

Dr. Constance Timmerman McNeill is a current resident of Abbeville, South Carolina. She is a graduate of Lander University, Greenwood, SC with a Bachelors of Arts Degree (BA) with a double major in Biology and Chemistry, a graduate of Georgia Southern University, Statesboro, GA with a Masters of Arts in Teaching (MAT) in Science Education, and an Educational Specialists degree (EdS) in Science Education and also holds an Educational Doctorate (EdD) from the University of Georgia with a major in Science Education and Curriculum Development. Dr. McNeill has also done post-graduate work at
Nova University of Florida, Georgia State University of Atlanta and the University of Kansas in Lawrence, Kansas. She has been the recipient of several National Science Foundation (NSF) scholarships.

Dr. McNeill is a retired Science teacher having taught in the Chatham County Georgia school system for 28 years, the Commerce Georgia City School System for one year and the Coweta County Georgia School System for three years. She is also retired from AT&T American Transtech, Jacksonville, Florida where she served as an Employee Retirement Benefits Analyst and from DST Systems, Inc. in Kansas City, Missouri where she was a computer systems analyst and Customer service provider for three major Mutual Funds Companies. She is currently a semi-permanent substitute in the Abbeville County School system.

Justin Guy

Dave Drake: From a Potter's Perspective

Justin Guy was born and reared in Edgefield County in the Trenton area and has worked in clay for over twenty years. He grew up living only a short distance from where Dave and other potters made their wares for over a century. He became fascinated with pottery at a young age and apprenticed under Stephen Ferrell at Old Edgefield Pottery.

Justin graduated Cum Laude from the University of S.C. with a B.A. in Fine Arts with a focus in Ceramics. After graduation, he traveled to Taiwan and was received as an artist in residence at Tainan National University for the Fine Arts and spent three months learning Asian and specifically Taiwanese ceramic art forms and processes. While there, he learned from the Ceramics Professor Chin-Yuan Chang, and focused his studies on the ceramic aspects of the tea cultures of Japan, Korea, and especially Taiwan. When he returned, Justin also traveled across the United States and Europe visiting museums, institutions and individual artists in order to learn from the many facets that the ceramic artist should know.

He worked at USC-Aiken as the Adjunct Professor of Ceramics and was also the Professor of Ceramics at Columbia College in Columbia, SC. He taught there for one year and left on good terms in order to focus his work and teaching in Aiken. He was the instructor of the ceramics courses at the University of South Carolina-Aiken campus for five years. He then served as the Instructor of Ceramics at Piedmont Technical College, Edgefield, South Carolina for a year. Justin is currently the Master Potter of the Phoenix Factory's Old Edgefield Pottery.

Justin is also on the list of approved artists for the South Carolina Arts Commission and has demonstrated as an artist in residence not only for Tainan National University, but also for the South Carolina State Museum, Columbia Museum of Arts, and demonstrated for local events including Aiken's 175th Celebration, and as an artist in residence in local schools.
September Meeting

The public is cordially invited to the Old Edgefield District Genealogical Society (OEDGS) meeting on Sunday, September 11th, at 3:00 p. m., in the Lynch Building Annex of the Tompkins Library, 104 Courthouse Square, Edgefield.

The guest speaker will be Robert C. Ritter, Jr., who will speak on the "Three Air Wars of North Vietnam 1966-1973." Mr. Ritter grew up in Montgomery, Alabama, and was graduated from the University of Missouri with a BA Degree as a Distinguished Military Graduate. He was commissioned a Second Lieutenant in the Regular Air Force upon graduation, then was assigned to several specialty jet, counter insurgency - Special Operations, Air Commando (Hurlburt Field ) and survival schools for the next 2-1/2 years before being assigned to an all volunteer combat flight squadron in Vietnam. As an Air Commando / Special Operations and SAC pilot in Vietnam, Lieutenant Ritter flew 4 combat tours during the period 1968 thru 1973.

He is a life member of the Disabled American Veterans, the Veterans of Foreign Wars, The American Legion and has held membership in organizations to which he has contributed many hours of volunteer service to needy veterans and their families. Refreshments will be served.

Old Edgefield District Confederate Soldiers Wanted

A biographical book project is underway featuring Old Edgefield District Confederate soldiers. This includes men from what are now Edgefield, McCormick, Aiken, Greenwood, and Saluda Counties. If you have Confederate ancestors from Old Edgefield District and are interested in participating in this project that is dedicated to honoring these heroes of the South, please send in photographs (in uniform or civilian clothes), stories, letters, diaries, obituaries, service and/or pension records, family histories, etc. concerning these men. You will be given full credit for whatever material you contribute. This is a worthwhile endeavor, and it is hoped that more of you will become involved. For more information, please call Tonya at 803-637-4010 or e-mail her at OEDGS85@gmail.com.
Edgefield Advertisers
To help make travel plans to Edgefield easier for researchers and to support local businesses, OEDGS decided to publish paid ads by certified genealogists, restaurants, lodging, and historic / tourist sites in Quill and on the web site. Please check out these advertisers below and give them your patronage during your next visit to Edgefield.